MADDOG Led Aux Filter for Scout / Scout-X
Kindly contact us at +91-7697258886, +91-7869912321 to confirm availability before placing order
In stock

Finance Facility Available. For any assistance contact us
Description
This Maddog Aux filters comes with three tinted colors
1.Yellow will help you in rain and fog with better vision .
2. Black will help you to travel inside the city and without worrying about traffic violation.
3. Clear will help in keeping your lights new.
Specifications
Nitrile-Silicone rubber
Tinted Acyrilic
This filter kit comes with a silicon rubber mount to which you have a choice of adding either an opaque , yellow or transparent lens. takes hardly any time to assemble and mount on the aux lights.
Terms & Conditions
Product once sold will not be returned or replaced unless it has manufacturing defects.
The product has a 18-Month limited time warranty period.
The product will be replaced only if there are any manufacturing defects recognized by the manufacturer's technical team.
Warranty will be void IF:
The serial umber is tampered or damaged or removed.
Improper installation.
Installation on incompatible vehcile without necessary clamp.
Wiring harness is damaged or connecting the plug/wire to a AC power connection.
Any physical damage.
Seal tampering.
Brand
Brand
Maddog
Maddog Industries was started with a distinct vision to provide end to end solutions in automotive lighting and to manufacture the best quality and affordable lighting for the riding and driving enthusiastic community.
Maddog Led Lights motto is never to overprice nor provide discounts and no compromise on quality. We belive in right price for a right product.
Maddog Led Lights trust and believe in what we manufacture is the best quality that one can get in the market with a warranty that the lights will be a proper companion for your riding / driving pleasure at night.
Maddog Aux lights are designed , developed and manufactured in India and for Indian riding / driving community.
Maddog Motorcycle Lights customers deserve the best and that is why we constantly upgrade and update ourselves with the feedback from the community.
Maddog motorcycle led lights are the first one to have Anti-glare, TIR lens optics and a 5000K temp. light which provides visibility and not only cares for the rider/driver also for the on-coming traffic.
Cash On Delivery
COD conditions: Place your order selecting Offline Payment mode then pay ₹1000/- advance for COD order confirmation through UPI / Credit Card / Debit Card by contacting our sales team at +91-7697258886 / 7869912321.
Extra Charges for COD Service will be applicable as charged by Shipping partner (Minimum 200 Rs or 3% of the bill amount).
Bill amount should be minimum 3000 Rs. to process COD order.
Related products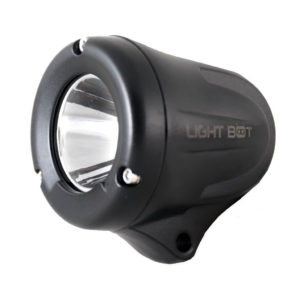 Out of stock