Akrapovic DUCATI MULTISTRADA 1200 ENDURO Slip-On Line Titanium 2017-18 Exhaust
Out of stock

Description
Product Description
Slip-Ons represent the first step in the exhaust system tuning process, and they offer a great balance between price and performance. The Grand Prix–inspired twin conical mufflers are made entirely from titanium, a race-proven material. Beautifully finished with a carbon-fiber heatshield, the exhaust offers an increase in performance and a deeper, more rewarding sound, while meeting EC-ECE type approval.
No fuel remapping is required, but for optimal performance use a fuel controller.
A combination of beautiful machines and hand welds.
Patented hexagonal muffler.
Integrated titanium exhaust hanger.
CNC machined muffler inlet cap.
Optimized to maximize lean angle.
All carbon fiber parts are produced in-house.
Air-tight quality controlled production means your exhaust will be perfect.
Reviews (0)
Only logged in customers who have purchased this product may leave a review.
Related products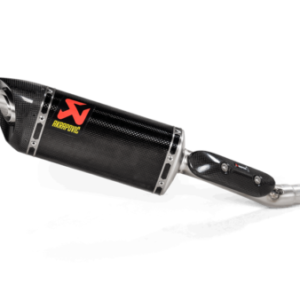 Out of stock