Description
WHY AMSOIL?
100% PURE SYNTHETIC PREMIUM ENGINE OIL
BLENDED & PACKAGED IN THE USA – FOR THOSE AUTO ENTHUSIASTS WHO DEMAND THE ABSOLUTE BEST PROTECTION FOR THEIR ENGINES!
EXCEPTIONAL ENGINE PROTECTION
AMSOIL FORMS A MORE DURABLE FILM THAN CONVENTIONAL OILS DUE TO THEIR SYNTHETIC BASE OILS, THEREBY REDUCING WEAR
SUPERIOR EXTREME-TEMPERATURE PERFORMANCE
AMSOIL OFFERS MAXIMUM PROTECTION EVEN IN EXTREME CONDITIONS PROVIDING EASIER COLD STARTS & CLEANER ENGINES EVEN IN HOTTER CONDITIONS
REDUCED OIL CONSUMPTION
AMSOIL SYNTHETIC OILS HAVE HIGH NOACK VOLATILITY, SIGNIFICANTLY REDUCE OIL CONSUMPTION, NO NEED FOR FREQUENT TOP-OFFS, ULTIMATELY SAVING YOUR MONEY!
MAXIMIZES FUEL ECONOMY
AMSOIL IS FORMULATED USING MOLECULARLY UNIFORM SYNTHETIC BASE OILS THAT SLIP EASILY OVER ONE ANOTHER, THEREBY HELPING REDUCE ENERGY LOST TO FRICTION AND MAXIMIZE FUEL ECONOMY.
Product Description
Made in the U.S.A. 100% Synthetic Premium Motorcycle Oil !!! Specially formulated for air-cooled V-twins, aggressively driven sport bikes & daily drivers operating in the most severe condition!

Promotes smooth shifting and positive wet-clutch engagement. It is engineered to control heat and prevent slippage and glazing, promoting longer clutch life. Contains advanced detergent additives that help clean critical engine components.

Amsoil 20W-50 4T performance oil's high-quality synthetic base oils naturally reduce friction better than mineral oils, providing outstanding wear protection, keeping the engine running cool.

AMSOIL 4T Performance Motorcycle Oil features low volatility, meaning it helps reduce oil consumption and ultimately saves your money!
Reviews (0)
Only logged in customers who have purchased this product may leave a review.
Related products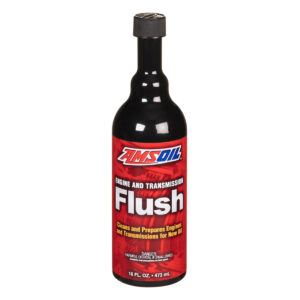 Out of stock