Backrest For Givi Box E43N- GIVI BE43N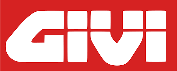 Or 3 interest free payments of ₹1,066.34 with
Out of stock

Description
Backrest For GIVI BE43N
Part No- BE43N
Research and innovation have always been GIVI's best developing potential.
In the R & D department in Brescia, staff planning philosophy is well defined, which points to establish the balance between concept and functionality, introducing advanced protection systems focused on the motorcyclists's safety.
Lines of products are based on the material knowledge: composite techno-fibers, special techno polymer, molds of complex conception, machines and molding of great precision.
These factors represent our production process, which emphasize controls on quality and materials. The technological ability of GIVI is the special high-tech approach they have, which is translated in a step-by-step study of all the possible variants.
Competence, determination, and most of all passion for motorcycles, meet the most innovative CAD system apps, for the whole security of finished items.
NOTE:
Shipping is usually done in 24-48 Hours after receiving order. If need express shipping contact our team at 7879720789. If you are making backorder or product is in pre-order state then it will be shipped when we get new stocks. Once order is shipped and not received when delivery attempt is made, it will come back to us. In such case of RTO (Return to Origin), shipping cost of return and reshipping is to be born by Customer. Some Products are made on order, so may take time of 7-10 days.